Things to Do in Orlando Beyond the Theme Parks
Things to do in Orlando go far beyond the world-famous theme parks, shopping malls and fantastic dining. If you're looking for a truly memorable day out in Orlando, we have lots more surprises in store. From exciting airboat rides to a "singing tower", we outline some amazing places to visit that reveal the real Florida with its wildlife, natural lakes, beautiful gardens, and amazing architecture.
Check out these top 5 things to do in Orlando and plan to do something really special from your luxury villa in Kissimmee.
1. Airboats and alligators
Although Kissimmee Swamp Tours are just 30 miles south of your luxury Kissimmee villa, they offer the chance to see the natural side of Florida which few visitors experience. Head out on an exciting airboat to explore the 35,000 acres Lake Kissimmee. These noisy airboats have a flat bottom for navigating shallow water and leaving flora and fauna undisturbed. Reaching speeds of over 20mph, they can spin through 180 degrees and head back to check out a sighting of basking gators, birds' nests, egrets, herons, turtles, and fish. It's an amazing nature safari!
2. Singing Tower and Carillon
Just south of Kissimmee in Lake Wales, you'll find the unique "Singing Tower" at serene Bok Tower Gardens. This National Historic Landmark offers 50 acres of colourful gardens, a lakeside bird hide, historic home and the opportunity to hear a daily concert from the 60-bell carillon. Walkthrough the lush gardens to the 205-foot high tower, built of pink marble with a stunning brass door depicting scenes from creation. The bells are played by a keyboard and daily concerts are a delight. Don't miss the reflecting pool, graced by two resident swans, and the excellent café.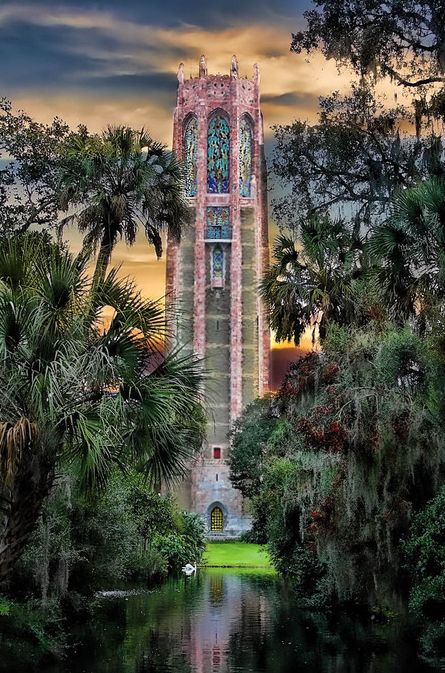 Zip-lining through the treetops
If you want more things to do in Orlando involving outdoor exercise and adventure, head to the Orlando Tree Trek Adventure Park. It's a stone's throw from Championsgate and other vacation rental communities including Reunion Resort and Windsor Hills. Ride the 425-foot zip line, swing on Tarzan ropes, scramble up rope ladders and hanging nets and traverse suspension rope bridges if you dare! Ideal for kids aged 7 to 77, there are several different levels of obstacle courses to navigate.
Scenic Lake and Venetian Canal Cruise
Take a one-hour boat trip hour through the peaceful lakes and canals around historic Winter Park, northeast Orlando. Boat trips leaves the dock hourly every day except Christmas Day between 10 a.m. and 4 p.m. The stable pontoon boats accommodate  18 passengers with a boat captain who will answer questions and give an informative commentary about the sights and wildlife throughout the trip.
The boat tour includes Lake Osceola, Lake Virginia and passes through the winding Venetian canal to Lake Maitland. You'll see the lakeside Kraft Azalea Park, multi-million dollar mansions, beautiful gardens and plenty of Florida birds and wildlife.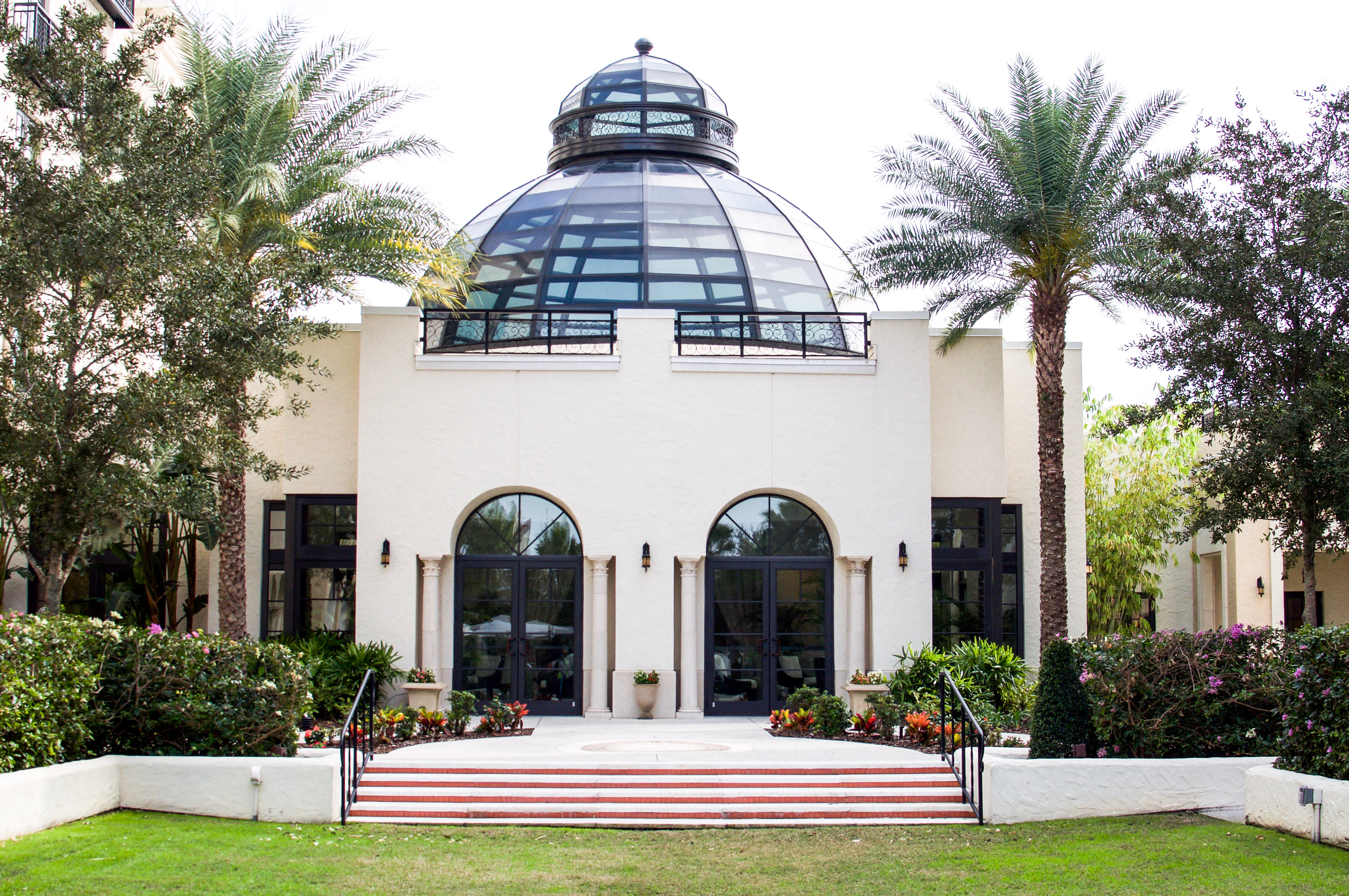 Glorious Gardens!
One final suggestion for things to do in Orlando is visit Harry P. Leu Gardens. This  50-acre botanical oasis showcases bamboo, bananas, azaleas, roses, camellias, ferns, exotic gingers, showy hibiscus and a butterfly garden. Admission includes a guided tour of the historic home of founder Harry P. Leu. Along with the gardens, join in some of the free events such as Storytime, Plant Clinics, Movie Night and more.
You'll find more information about these and other amazing things to do in Orlando in the book/ebook Days Out Around Orlando by Gillian Birch – enjoy!
Cut costs! Consider sharing our 3 – 11  bedroom villas in Orlando with family and friends