Top 5 Healthy Activities to do in Central Florida
If you love to stay healthy and want to keep up your routine on vacation, we've got our top five picks for healthy living whilst in Florida.
Nature Walks and Hiking Trails
There are some superb trails in Central Florida, so bring your walking shoes and head down to one of the following spots: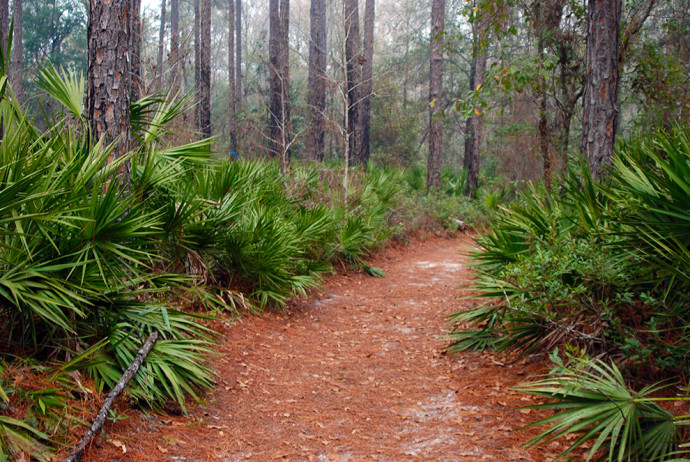 The Seminole-Wekiva Trail (a local favorite)
Disney Wilderness Preserve
Split Oak Forest Wildlife & Environmental Area
Bill Frederick Park
Black Bear Wilderness Loop Trail
Bear Creek Nature Trail
Big Tree Park
Black Hammock Trail
Healthy Eating in Winter Park
Winter Park is a city near Orlando, Florida. It's known for its abundant outdoor spaces like leafy Central Park and also hosts some delightful healthy eating cafes, such as the Green Day Café and the Dandelion Communitea Café.
Indulge in a Spa Day
If your body is a temple, then it needs to be worshipped! Why not treat yourself to a relaxing Spa day, whilst in Florida. The Woodhouse Day Spa has 16 private treatment rooms, a Vichy shower and men's and women's quiet rooms in which to unwind. If you're looking for something a little more luxurious, most of the five star hotels in the Orlando area host luxury Spas, with treatments ranging from hot stone massage, facials to a 'zero gravity' massage, conducted in a hammock!
Hit the Pool
When you're staying in one of our vacation rentals, it's likely to be within a gated community, with superb, onsite facilities to enjoy. The Reunion Resort is home to vacation homes, such as eight-bedroom The Gilt Edged (https://floridapremierrentals.com/properties/the-gilt-edged-at-reunion/) and eleven-bedroom The Unity (https://floridapremierrentals.com/properties/the-unity-at-reunion/), which features a lengthy, private pool, perfect for morning laps. These vacation rentals benefit from the fitness inclusions at the resort, including a state-of-the-art fitness center, several eighteen-hole golf courses and a resort style swimming pool. Over at the Champions Gate community, guests staying at vacation villas such as Bunkers Delight (https://floridapremierrentals.com/properties/bunkers-delight/) benefit from the resort's 35,000 sq. ft. clubhouse that features a pro golf shop, a 10,000 sq. ft. European-style Spa, a formal pool with private cabanas, plus seven restaurant with healthy meal choices.
Join a 'RunDisney' Event
A match made in healthy heaven, Disney hosts super fun, half marathon events throughout the year, such as Disney's Wine and Dine Half Marathon, due to take place this November. If you're a Star Wars fan, get your planner out for the Star Wars 'Virtual Half Marathon' and the Star Wars 'Rival Run' weekend, due to take place early 2019.